Deep Cut Comfort Grips Indian Motorcycles
$135.95
Deep Cut Comfort Grips Indian Motorcycles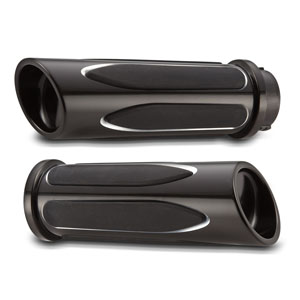 Deep Cut Comfort Grips Indian Motorcycles
Fits 2014 to 2017 Indian Chief models, Roadmaster, and Springfield.

Does not fit Scout

Conical style billet grips machined to perfection.
Available in a Chrome or Black finish
Innovative rubber inserts have a soft air cushion feel that dampens vibration for a comfortable ride.
Slightly larger diameter than stock, which helps with Carpel Tunnel and hand fatigue during long rides.
Matches the Ness Deep Cut line of accessories.
Sold in pairs.
Indianonlymotorcycles.com
Related Products