Description
Magnetic Drain Plug Dimple Super
Dimple® Super Magnetic Drain Plug especially made for all THE NEW 2014 INDIAN Motorcycle
NOTE SOLD EACH. IF REPLACING BOTH YOUR DRAIN PLUGS ON AN INDIAN MOTORCYCLE YOU WILL NEED TO ORDER 2 MAGNETIC DRAIN PLUGS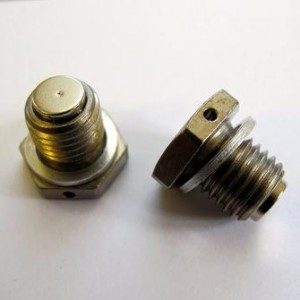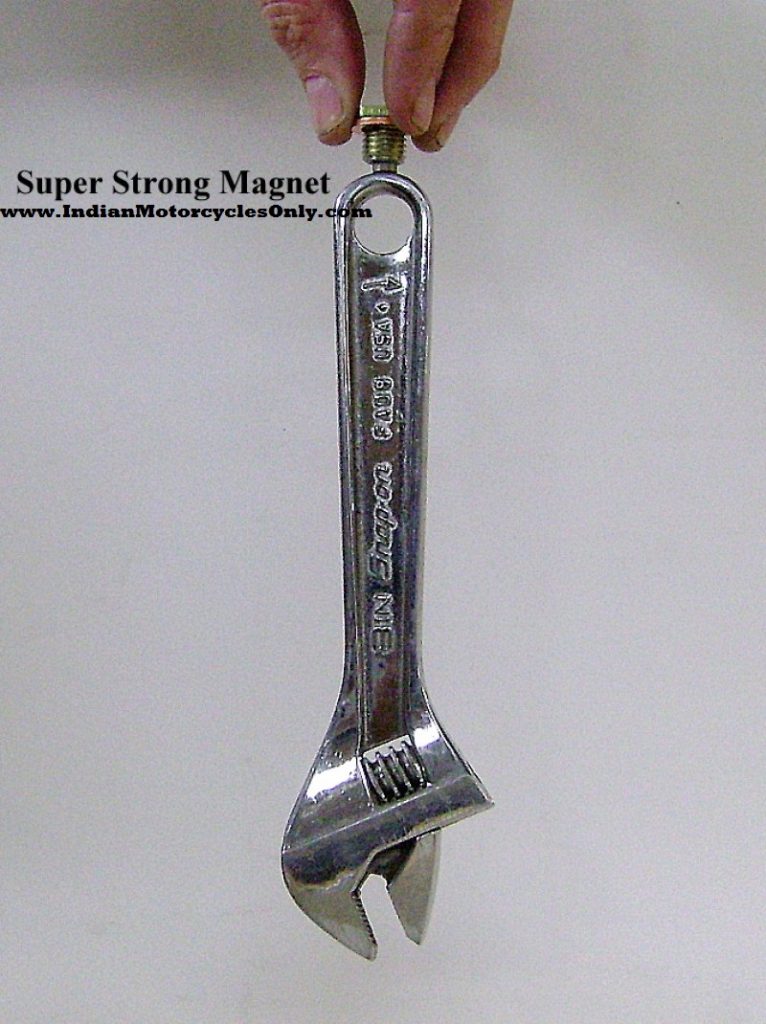 M12X1.5X12R
We have available, a specialized Dimple® Super Magnetic Drain Plug especially made for all THE NEW 2014 INDIAN Motorcycle
The new Indian takes 2 each ofM12X1.5X12R……The R stands for a recessed 6mm hex along with a shallower external hex with a through hole drilled for wire tie.
It is of the utmost importance to have a Dimple Super Magnetic Drain plug installed to pull out all the metal contaminants that the oil filter cannot get out!
When you think about it, it is about the only thing you can do to Extend the like of your Indian Motorcycle.

The Need
Motor oil works best by itself, uncontaminated, however continuous friction creates unwanted tiny metal particle contamination. These tiny metal particles are measured in microns, which are one millionth of a meter. If not removed, this contamination is circulated millions of times between each oil change, polishing (wearing) down the metal until the engine is worn out.
The Problem
Your oil filter can only remove particles larger than 35 microns, and even when you change your oil, there is still residue left in the engine.
The Solution
Dimple® products remove the rest by using extreme magnetism to rip the metal particles out of your oil and keeps them out.
Why Choose Dimple?
All magnets are not created equal
Dimple® magnets are manufactured under contract to ensure that they are always what we say they are, the strongest high temperature grade neodymium magnets in the world
Regular neodymium magnets lose magnetism at only 175 degrees Fahrenheit. Dimple's® Black Hole High Temperature Magnets are rated at over 300 degrees.
Our products will work for your lifetime and beyond. Our magnets degrade only 1/2 of 1% every one hundred years!
3 PARTY TEST RESULTS MAGNETIC DRAIN PLUGS
Indianonlymotorcycles.com