Description
Quick Release Bracket Saddlebags Indian Chief with OEM Backrest 2021 – 2022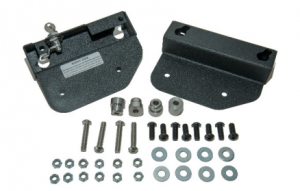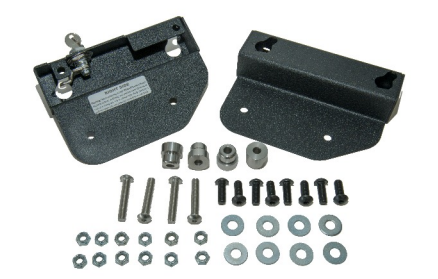 QUICK RELEASE BRACKETS FOR THE INDIAN CHIEF CLASSIC 2021 – 2022 WITH OEM DETACHABLE BACKREST
Note: All Docking Post up until now have been a Stainless Steel Color but by popular demand Black docking posts are available as special order. Please allow an additional 5 business days for shipping.The Coating is costing $35.00 if ordered with the kit,.
The docking posts attach to the two mounting holes in the fender rail. Fits 2021 – 2022  Indian Chief Classic
Easy Brackets are a quick release detachable saddlebag system that allows you to attach or take off your saddlebags in a matter of seconds.
Indian Motorcycle removable motorcycle saddlebags system, perfect for installing and removing saddlebags in seconds. They provide safety and security with models for most US and import cruisers.  They are easy to install. They do not require the use of saddlebag support brackets. All metal construction with black powder coating for strength and durability. All hardware for mounting provided. Please note, when you purchase 1 set of Easy Brackets the kit includes both the left and right side brackets and all required mounting hardware.
The Easy Bracket Saddlebag Bolt-on Support Systems allows you to attach your Indian Chief Motorcycle saddlebags safely and securely. When installed, simply unlock and lift the saddlebags off your motorcycle. The seamless design leaves no ugly hardware behind.
Replace your normal  Indian Motorcycle fender rail bolts with our special Easy Bracket docking posts. (All Necessary Hardware Provided)
Secure the Easy Bracket mounting plate to the back of your saddlebag.(All Necessary Hardware Provided)
Place the saddlebags/mounting plate system onto the docking posts. An easy keyed locking mechanism makes sure that the saddlebags are secure to your Indian Motorcycle yet leave only small docking posts when the bags are removed.
Same designer but now upgraded as the Ghost Bracket Quick release saddlebag removable bracket system
Quick Release Bracket Saddlebags Indian Chief with OEM Backrest 2021 – 2022