Description
Saddlebag Liner Kit Indian Motorcycles
Saddlebag Liner Kit Indian Motorcycles
Fits 2014 and up Indian Chief, Chieftain, and Roadmaster with Hard Saddlebags (will not fit Challenger)
Your 2014 Indian Chieftain is like no other Indian Motorcycle with the first ever hard saddlebags.  But now that you've been riding a bit, you know that a  liner in those bags would be just the thing to to keep your valuables from banging around.  Not just any liner, but a professional fitting liner that gives you a quality finish that your Indian Chieftain deserves.  Look no further, we are the Original Saddlebag Liner Kit.
The kits include custom cut pieces to complete the interior of BOTH your Indian hard bags with a professional grade lining.  Also, a professional adhesive to ensure your high quality bag interior withstands the rigors of the road.  Step-by-step instructions are included and you can visit YouTube for a video instructional.
You supply a little time and patience and follow the step-by- step instructions and you'll be proud of the work you've done and back on the road in no time.
Our kits are easy to install and include all that you will need to get a quality finish you can be proud of.
Kit includes 1 pair of precision cut liners, high temp adhesive, and a complete set of instructions with helpful tips to ensure a easy and proper install.
Available in Black, Charcoal Grey, or Silver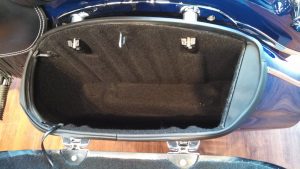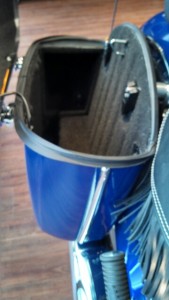 Indianonlymotorcycles.com