Description
Spirit Warheader Exhaust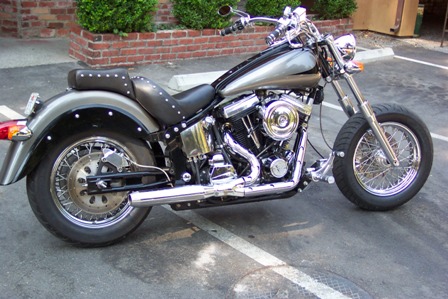 New addition for the Indian Spirits. The War-header with its up-to-date styling and your choice of chrome on chrome, chrome on black ceramic, or all black will turn your bike into a completely different beast. More mid-range and top end power than Thunderheader with a deeper toned bark. The picture on the top is showing the War-header in chrome over chrome with a 12 inch muffler can. See length options on more page. The picture on the bottom, shows the same pipe in black. Independant testing has proven our War-Header has more power from 2600 rpms than the Thunderheader and Bassani Road Rage, with a deeper toned bark!
Other Manufacturers just talk about performance, Hacker Custom Exhaust Delivers performance!
We also offer a quiet option for our headers. Our quiet option tuned inserts are approx 96-97 decibels, our standard H-P tuned inserts are approx 103 decibels, (stock pipes are 80, and open straight pipes are in the low 120s).
Fits:  Indian Motorcycle Spirits