New Phantom Line by Kuryakyn
Now in stock at Indian Only Motorcycles is the newest release products from Kuryakyn for Indian Motorcycles "Phantom line of Accessories".
If you want to give your classically styled Indian instant attitude, the Phantom line or Floorboards & accessories are the perfect addition. The modern, aggressive design provides a true custom look and features a combination of quality aluminum with premium EPDM rubber to create a solid foundation for stability, traction, and vibration-dampening comfort.
Constructed from A380 aluminum offered in chrome or gloss black
Durable EPDM rubber will not harden, crack or wear over time
Sharp lines and a sculpted angular design keeps function intact by providing plenty of foot room on floorboards, shift pegs, brake pegs and levers
Direct replacements for all Indian Chief, Chieftain, Roadmaster and Springfield
Styled to match the complete line of Kuryakyn Phantom accessories
Links to purchase the Phantom Line of accessories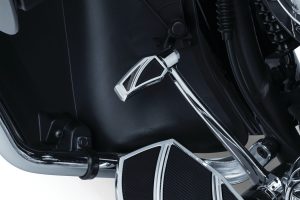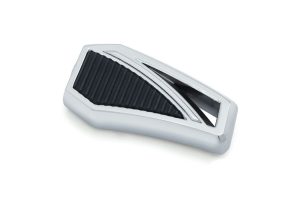 The modern, aggressive design features sharp angular lines combined with quality aluminum and EPDM rubber pads for stability and traction
The modern, aggressive design features sharp angular lines combined with quality aluminum and EPDM rubber pads for stability and traction
The modern, aggressive design features sharp angular lines combined with quality aluminum and EPDM rubber pads for stability and traction
The modern, aggressive design features sharp angular lines combined with quality aluminum and EPDM rubber pads for stability and traction
The modern, aggressive design features sharp angular lines combined with quality aluminum and EPDM rubber pads for stability and traction
New Phantom Line by Kuryakyn