24″ VALVE STEM EXTENSION
$9.95
24″ VALVE STEM EXTENSION
It can be frustrating to reach that hard to get to tire valve stem to get the air chuck on to check and add air.We have simplified this process with their Lock-On Valve Stem Extension. This convenient 24" flexible nylon air hose locks on with a snap to your tire valve stem extending access 24'' allowing easy access for checking and filling any tire. This Lock-On Valve Stem Extension actually improves safety by making it easier to do routine pressure checks and fills. The braided nylon hose is durable for years of use. Designed for convenience with a 24" long nylon air hose with a universal lock on stem connection.
| | |
| --- | --- |
| | LOCK-ON STEM EXTENSION, 24″ Valve Stem Extension, Universal Fitment |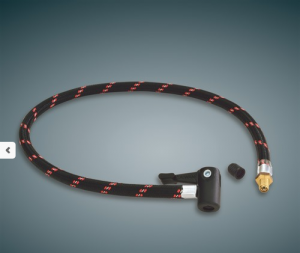 Only logged in customers who have purchased this product may leave a review.
Related Products