BRAKE LIGHT FLASHER FOR 2014-2019 INDIAN CHIEF CHIEFTAIN ROADMASTER
$59.95
BRAKE LIGHT FLASHER FOR 2014-2019 INDIAN CHIEF CHIEFTAIN ROADMASTER
MAGIC STROBES™ IND1 BRAKE LIGHT FLASHER FOR 2014-2019 INDIAN®
OUTSTANDING SAFETY & VISIBILITY WHEN BRAKING
10 USER SELECTABLE FLASH/STROBE PATTERNS
OVER CURRENT PROTECTION
THERMAL PROTECTION
BUILT IN SHORT CIRCUIT PROTECTION
REVERSE WIRING PROTECTION
84 WATTS MAX POWER RATING, 12VDC
WORKS WITH STOCK LED TAILLIGHT
SEALED, WEATHER TIGHT CASE
COMPACT SIZE: 2.25″ X  1.25″  X  0.5″
5 YEAR WARRANTY
SOLD EACH
Riders can easily select from 10 Flash/Strobe Patterns by simply spinning the dial on the Magic Strobes™ Brake Light Flasher module! It has a sleek design and compact dimensions: 4.2″ x 1.4″ x 0.6″. Applies Brake Flash/Strobe Pattern to Center Taillight.
Plug and Play for 2014-2019 Indian® Chief®, Springfield™ and Roadmaster®Models, 2014-2019 Chieftain® Classic & Chieftain® Elite 2014-2018 Chieftain®, Chieftain® Dark Horse, & Chieftain® Limited (DOES NOT fit 2019 chieftain limited,  Scout® or FTR™)
Additionally, install the Magic Strobes™ INDTP to add brake strobe patterns to Roadmaster® OEM Trunk Light
Magic Strobes™ Brake Light Flasher also available for Scout® models.
Custom Dynamics® SMART Triple Play® also available to add Run, Brake, and Turn Functions to Rear Turn Signals.
Although this device has been designed to significantly increase your braking visibility, flash/strobe patterns may not be street legal.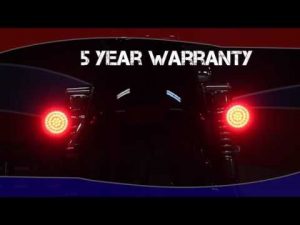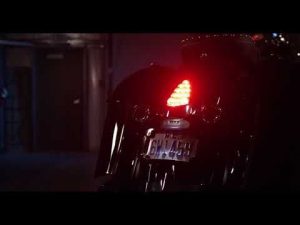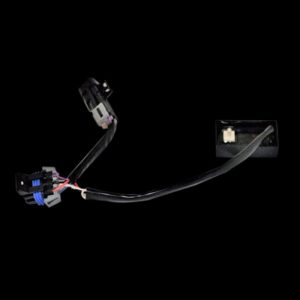 Pattern 0: Four Flashes then Solid
Pattern 1: Four Flashes, Solid for 3 Seconds, Repeat
Pattern 2: Seven Flashes then Solid
Pattern 3: Seven Flashes, Solid for 3 Seconds, Repeat
Pattern 4: Quad Strobe, then Solid for 1 Second then Quad Strobe
Pattern 5: Quad Strobe, Solid for 1 Second, then Quad Strobe, Solid for 3 Seconds, Repeat
Pattern 6: Blaster X Pattern for 6 Seconds, then Solid
Pattern 7: Constant Blaster X Pattern
Pattern 8: Max Strobe 5 Seconds, Solid
Pattern 9: Constant Fast Strobe Pattern

| | | |
| --- | --- | --- |
| 2014 – 2018 | Indian | Chief Classic |
| 2016 – 2018 | Indian | Chief Dark Horse |
| 2014 – 2018 | Indian | Chief Vintage |
| 2014 – 2018 | Indian | Chieftain |
| 2018 | Indian | Chieftain Classic |
| 2016 – 2018 | Indian | Chieftain Dark Horse |
| 2017 – 2018 | Indian | Chieftain Elite |
| 2017 – 2018 | Indian | Chieftain Limited |
| 2015 – 2018 | Indian | Roadmaster |
| 2017 – 2018 | Indian | Roadmaster Classic |
| 2018 | Indian | Roadmaster Elite |
| 2016 – 2018 | Indian | Springfield |
| 2018 | Indian | Springfield Dark Horse |
BRAKE LIGHT FLASHER FOR 2014-2019 INDIAN CHIEF CHIEFTAIN ROADMASTER
Related Products