Description
ADJUSTABLE PASSENGER COMFORT PEG MOUNTS FOR INDIAN
Fully adjustable
Available in chrome or black
High strength steel construction
Bolts directly to the frame of your motorcycle with no modification
Includes all required hardware
Footrest sold separately
Designed and engineered by Ciro Corporation for RydeCulture LLC.
RydeCulture's Charles Chapa Adjustable Passenger Comfort Peg Mounts give your passenger a whole lot more movement and adjustability than stock pegs.
Your passenger will enjoy the variety of alternative foot positions that will make riding much more comfortable. Pair these comfort mounts with any RydeCulture or Ciro passenger pegs or footrests.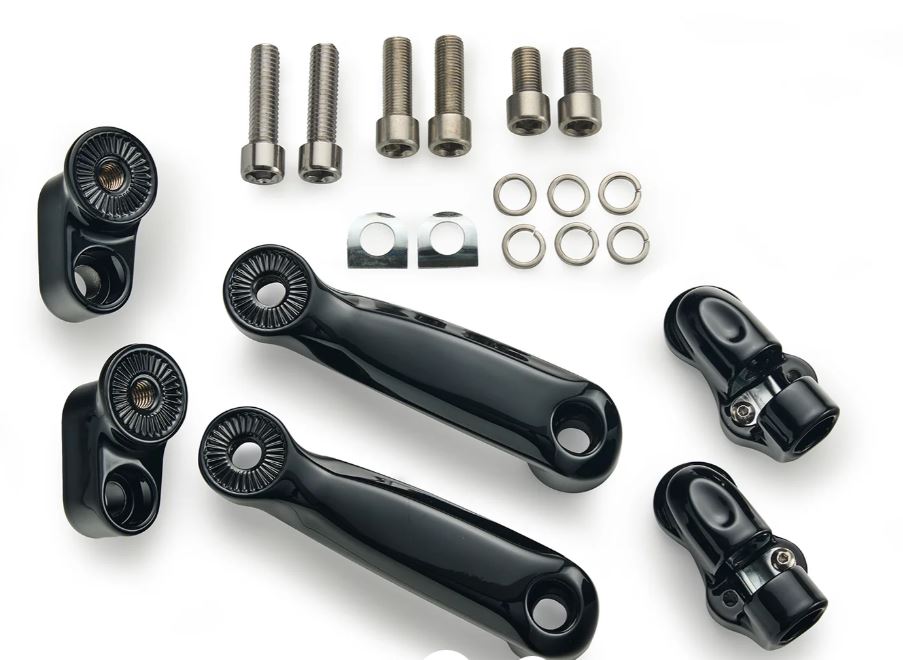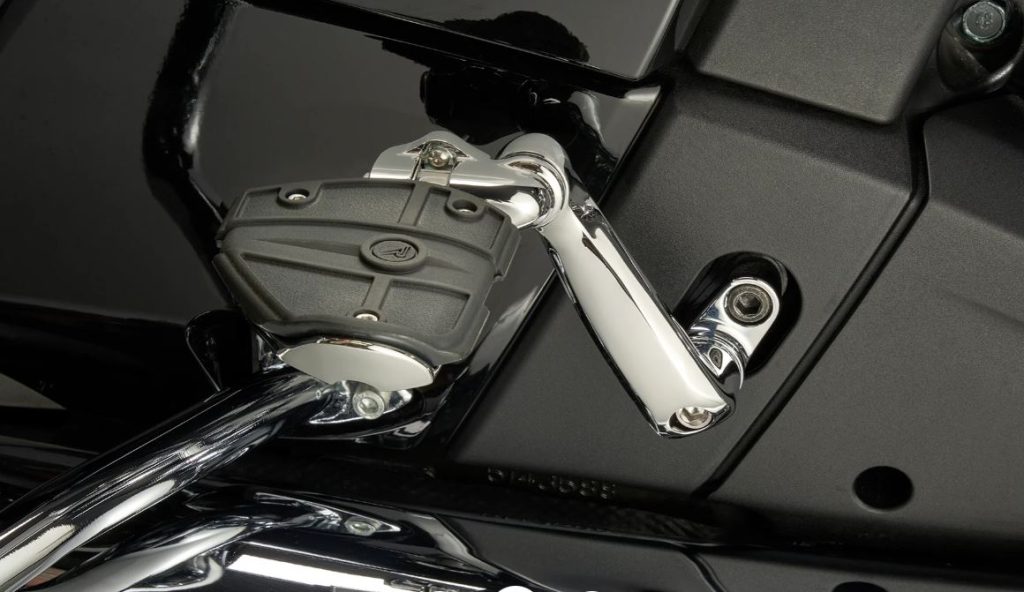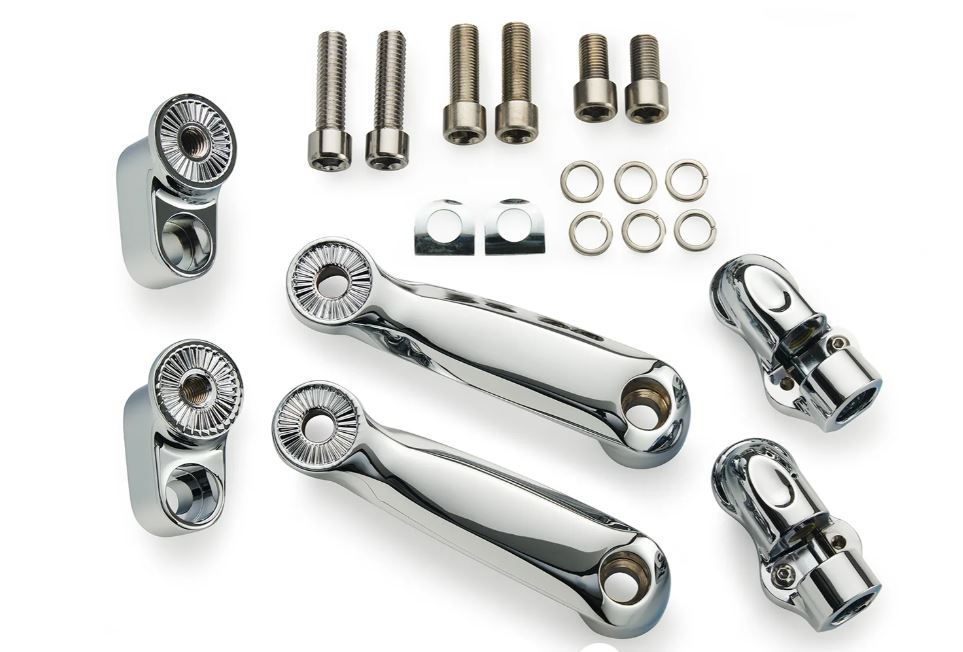 2023 Roadmaster Limited
2023 Roadmaster Dark Horse
2022-2023 Chieftain Dark Horse Icon
2021-2023, 2017-2019 Chieftain Limited
2021-2023, 2017-2018 Chieftain Elite
2021-2023 Indian Springfield Dark Horse
2021-2023 Indian Springfield
2020, 2018 Roadmaster Elite
2020 Indian Chief Dark Horse
2020 Chieftain Classic
2018-2020 Springfield Dark Horse
2018, 2016 Chief
2017-2019 Chief Dark Horse
2017-2018 Roadmaster Classic
2016-2023 Chieftain Dark Horse
2016-2020 Springfield
2015-2023 Roadmaster
2014-2023 Chieftain
2014-2018 Chief Vintage
2014-2018 Chief Classic
2021-2023 Challenger Limited
2021-2023 Challenger Dark Horse
2021-2023 Challenger
ADJUSTABLE PASSENGER COMFORT PEG MOUNTS FOR INDIAN