Description
Indian Motorcycle Exhaust Gasket Chief Chieftain Roadmaster
Replace a worn out or missing Exhaust Gasket on your Victory motorcycle with genuine OEM Victory Polaris parts from Indian Only.
Check fitment tab for correct fitment.
This part can be found on the schematic diagram, location number 13.
Please note, the schematic image shown is for the 2013 Indian International,LLC. See the fitment for other models this part fits.
This is the round OEM exhaust gasket that goes between the cylinder head and exhaust pipe.
sold each order 2 if replacing both
Indian Chief Classic 2014-2017
Indian Chief Dark Horse 2016-2017
Indian Chief Vintage 2014-2017
Indian Chieftain 2014-2017
Indian Chieftain Classic 2018
Indian Chieftain Dark Horse 2016-2017
Indian Chieftain Elite 2017
Indian Chieftain Limited 2017-2018
Indian Road Master Classic 2017
Indian Roadmaster 2015-2017
Indian Roadmaster Elite 2018
Indian Springfield 2016-2017
Indian Springfield Darkhorse 2018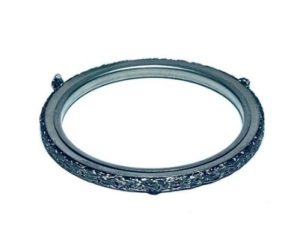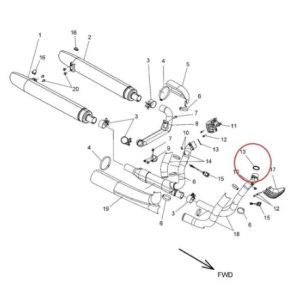 Indian Motorcycle Exhaust Gasket Chief Chieftain Roadmaster