Description
Isolate Vehicle Control Module Indian 111 Trailer Towing
DYNAMIC LOAD ISOLATOR FOR INDIAN® MODELS
ELECTRONICALLY ISOLATE ALL VEHICLE OUTPUTS FOR USE OF AFTERMARKET PRODUCTS
Custom Dynamics® NEW Dynamic Load Isolator (DLI) for Indian® uses the latest technology to isolate the Indian® motorcycle's Vehicle Control Module (VCM) allowing for the use of almost any aftermarket lighting product or electrical accessory. Simple plug and play installation provides output banks for 5 separate grounds, 2 accessory/run outputs, left turn signal output, right turn signal output, brake output, integrated right turn/brake output, and integrated left turn/brake output. Optional 4 Pin Trailer Harness (sold separately) can be wired to the DLI output providing completely isolated plug and play trailer lighting hook up.
The DLI electronically isolates all outputs from the vehicle; there are no relays or other mechanical devices that are subject to mechanical failure.  A short circuit on any accessory connected to the DLI outputs will have no impact on the vehicle; all outputs are 100% isolated from the inputs to avoid damage from faulty aftermarket accessories, prevent VCM codes, and help protect factory warranty.
The DLI can be installed on 2014-2019 Indian® Chief®, Springfield™ and Roadmaster® Models, 2014-2019 Chieftain® Classic & Chieftain® Elite 2014-2018 Chieftain®, Chieftain® Dark Horse, & Chieftain® Limited (DOES NOT fit Scout® or FTR™).  Recommended for use with Custom Dynamics® Plasma Rods™, LED License Plate Frames, or any aftermarket lighting product or electrical accessory. Can also be used in conjunction with Custom Dynamics® Indian® Magic Strobes™ Brake Light Flasher to add 10 adjustable brake flash/strobe patterns to the brake, right turn/brake, and left turn/brake power outlets.
Note: Additional CanBus Adapter (1 per turn signal) is required when stock rear turn signals are removed for custom applications. Sold Separately.  +
PLUG & PLAY INSTALLATION
TERMINAL CONNECTORS FOR BATTERY HOOK UP
ISOLATES INDIAN® VCM TO PREVENT CODES AND DAMAGE TO THE VEHICLE FROM AFTERMARKET PRODUCTS
HELPS PROTECT FACTORY WARRANTY BY ISOLATING ALL AFTERMARKET ELECTRICAL ACCESSORIES
PROVIDES OUTPUTS FOR AFTERMARKET LIGHTING & ELECTRICAL ACCESSORIES
WORKS WITH LED OR INCANDESCENT BULBS
OPTIONAL 4 PIN TRAILER HARNESS
30 AMP TOTAL MAXIMUM OUTPUT CAPACITY
5 AMPS PER OUTPUT, 10 AMPS PER ACCESSORY OUTPUT
4 WAY HAZARD COMPATIBLE
FITMENT
Plug and Play on any 2014-2019 Indian® Chief®, Springfield™ and Roadmaster® Models, 2014-2019 Chieftain® Classic & Chieftain® Elite 2014-2018 Chieftain®, Chieftain® Dark Horse, & Chieftain® Limited (DOES NOT fit Scout® or FTR™)
OUTPUT BANKS
5 x Ground
2 x Accessory/Run outputs follow ignition/accessory power inputs
Left Turn Signal output follows Left Turn Signal input
Right Turn Signal output follows Right Turn Signal input
Brake Output follows Brake input
Right Turn/Brake multiplexed output (gives turn signal priority over brake)
Left Turn/Brake multiplexed output (gives turn signal priority over brake)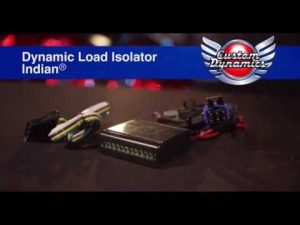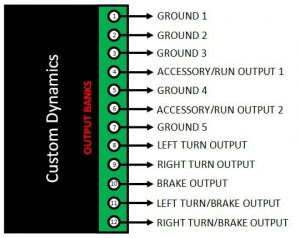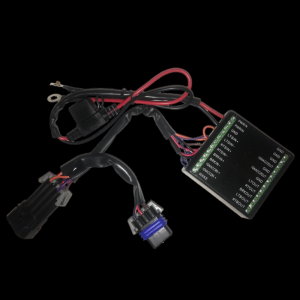 Isolate Vehicle Control Module Indian 111 Trailer Towing