Description
Turn Signal, black body, with Kellermann HighPower LED Technology
The Kellermann Jetstream® is probably the most spectacular motorcycle turn signal ever build. The shape is extremely aerodynamic and therefore also at high speeds very streamlined.
No other motorcycle turn signal with sequential lighting and ECE approval gets even close, the brightness of the Kellermann Jetstream® is unmatched.
Especially overtaking becomes safer as the vehicle ahead is strongly warned by the extreme illuminating power, the danger of inadvertently change of lanes is reduced.
Sequential (flowing) LED strip
Highest illuminating power
32 MHz real time micro processor controlled
State-of-art "IC"- chip technology
Flow-optimized metal housing, high quality manufacturing
Kellermann HighPower LED Technology
Long Life Protection Guard®
Silent-Current, advanced Power Saving algorithm
Suitable for 12 Volt DC applications
High-quality vibration-absorbing mount
M8 x 20mm thread
Made in Germany
Not DOT approved, for show purposes only in the US
Order 1 for a pair! We sell as a pair most everyone else sells differently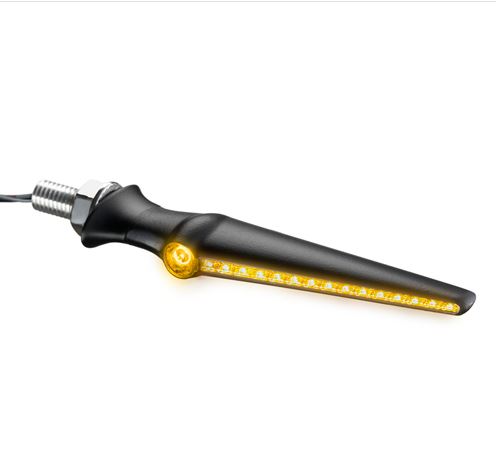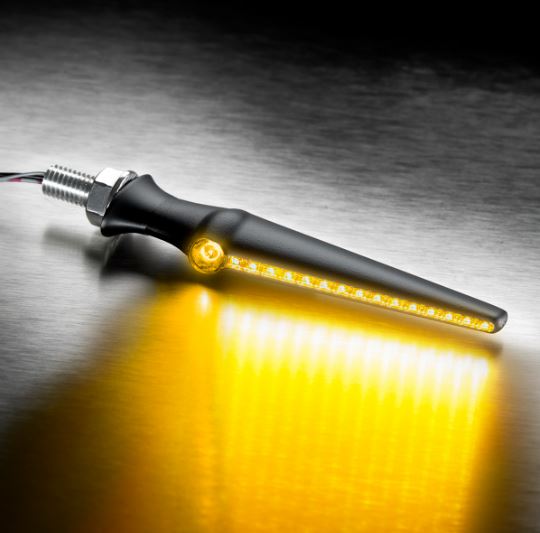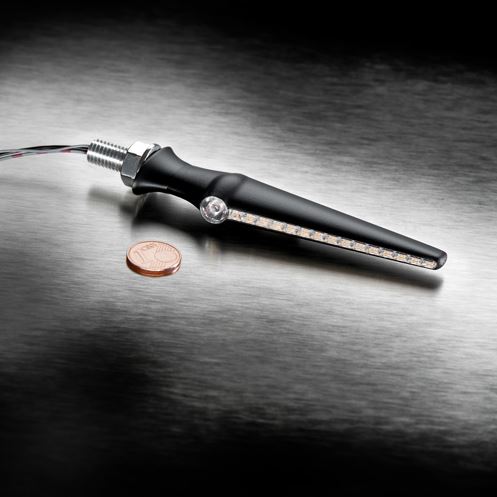 Turn Signal, black body, with Kellermann HighPower LED Technology