Description
Indian Fat Combat 4.5″ Slip On Exhaust
Combat 4.5″ Slip-Ons
4 in. muffler with 4-1/2 in. end cap.
Bandit baffles, triple step. First step is 1-7/8 in. solid tube for scavenging power and torque, second step transitions to 2-1/2 in. OD #120. Louvered tube to propel into the final chamber which is a 3 in. OD perforated with over 200 holes orchestrating a very deep thundering rumble.
Removable baffle.
With exceptional engineering, superior manufacturing, stylish finishes and tips, you'll get the best in quality and performance that your money can buy.
No matter which slip-ons you choose, you'll get increased power and a unique crisp throttle response.
For the best power match up available, pair with Freedom Performance head pipes, sold separately.
One-year manufacturer's warranty
Made in USA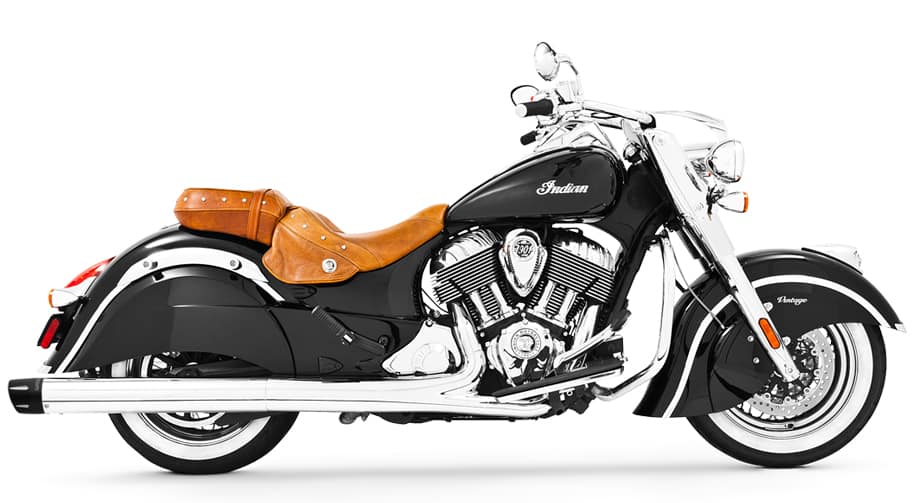 | PART NUMBER | QUIET BAFFLE | MODEL | YEARS | FINISH |
| --- | --- | --- | --- | --- |
| IN00051 | VINTAGE/CLASSIC/DARKHOURSE | AC00209 | 2014-2016 | CHROME W/CHROME TIP |
| IN00052 | VINTAGE/CLASSIC/DARKHOURSE | AC00209 | 2014-2016 | CHROME W/BLACK TIP |
| IN00058 | VINTAGE/CLASSIC/DARKHOURSE | AC00209 | 2014-2016 | BLACK W/BLACK TIP |
| IN00055 | CHIEFTAIN/ROADMASTER | AC00209 | 2014-2016 | CHROME W/CHROME TIP |
| IN00056 | CHIEFTAIN/ROADMASTER | AC00209 | 2014-2016 | CHROME W/BLACK TIP |
| IN00060 | CHIEFTAIN/ROADMASTER | AC00209 | 2014-2016 | BLACK W/BLACK TIP |
Indian Fat Combat 4.5″ Slip On Exhaust