Description
INDIAN SCOUT / SCOUT 60 – GRIT 1 IN-026MC-BHS
Chrome Muffler and Black Heat Shields
Define yourself with the GRIT. The RPW USA GRIT exhaust is here. Created in collaboration with motorcycle performance guru, Lloyd Greer of Lloydz Motorworkz, the RPW USA GRIT won't hold you back. Bolt the GRIT onto your bike and roll back on the throttle – Elevate yourself!
The Lloydz Motorworkz header design is crafted and tested to bring a flurry of power to the road. Sculpted and fitted to compliment your bikes lines, this header flows into a power enhancing collector with determination which then distributes the powerful flow of air into a beautiful finished canister muffler finished off with the signature RPW USA aluminum end cap. Harnessed inside the muffler resides a removable baffle developed to give you just the right amount of back pressure, deep throaty sound and gusto.
This set is complete with black ceramic heat shields, black ceramic header pipes, a chrome muffler, a baffle, 02 sensor ports, a mounting bracket and mounting hardware.
Flawlessly finished in triple chrome and black ceramic.
Pure performance designed to shape your future. Go with the GRIT!
For proper tuning, we recommend an adjustable fuel controller if not dyno tuning.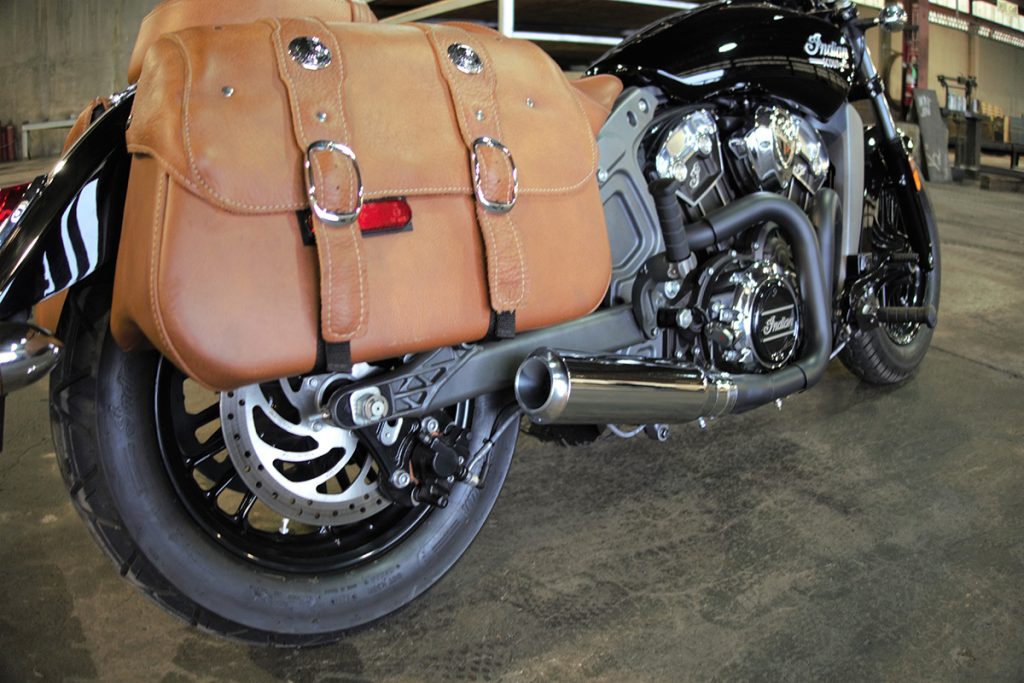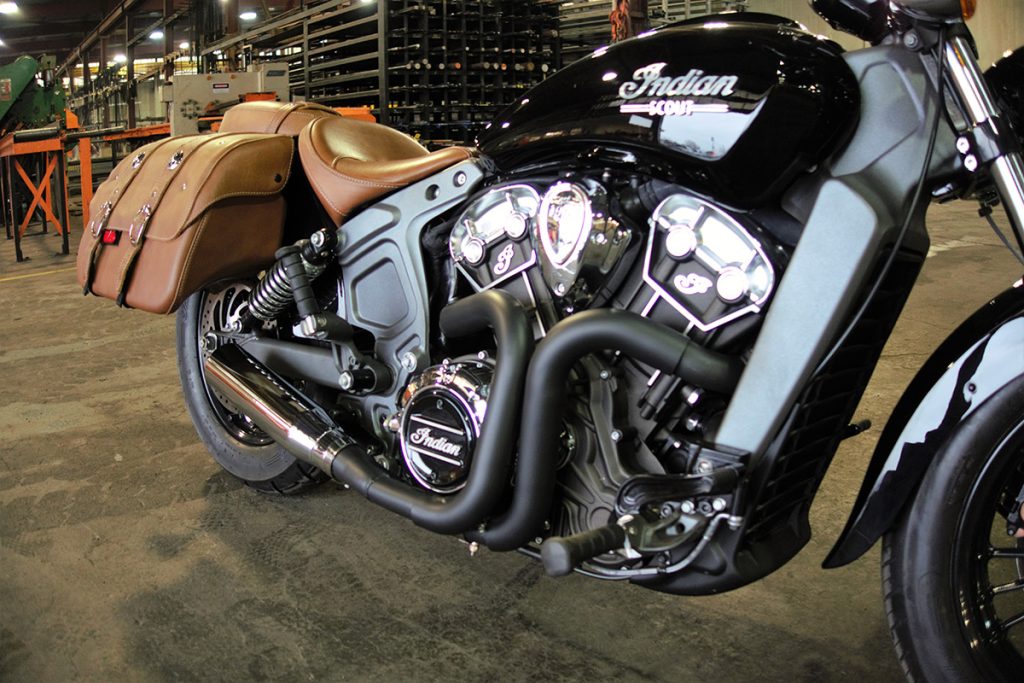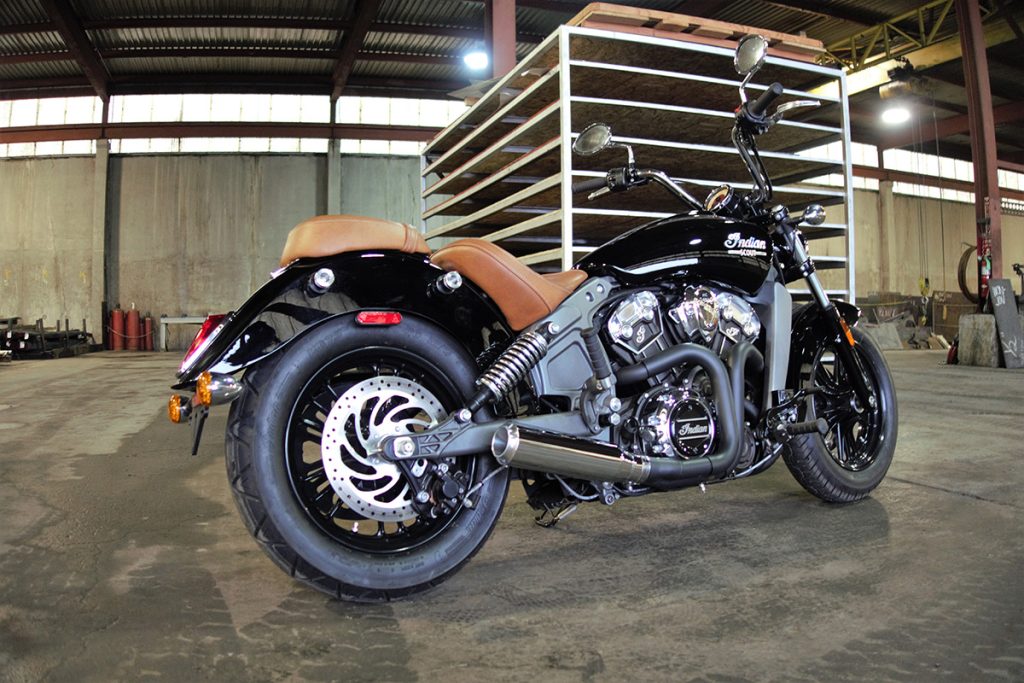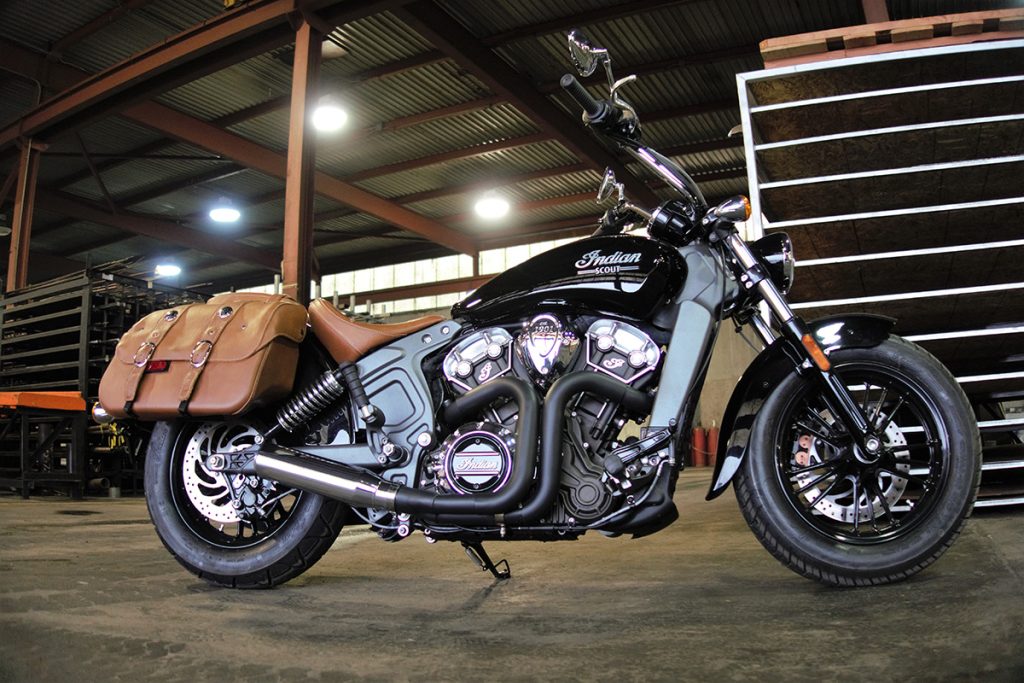 Shock Exhaust Mounting IN-027-MOUNTING
INDIAN SCOUT / SCOUT 60 – GRIT 1 IN-026MC-BHS