Description
Ohlins IN124 Indian Motorcycle Scout / Scout Sixty Adjustable Twin Shocks Suspension kit
Wanting Custom Adjustable upgraded option to the Progressive rear suspension for your Indian Scout and Scout sixty and want the best on the market! To beat that no long six month wait time! Here is the answer! We are proud to add the Ohlins products to our family!
Don't let the subtle styling fool you! The STX 36 Blackline shock absorbers deliver well known Öhlins damping performance and quality. With a selection of spring rates, compression, rebound and preload adjustment you can fine tune these shocks to suit your riding style. From cruising mountain roads to being playful on the throttle the STX 36 Blackline shocks are developed for Indian Only Motorcycle riders wanting nothing but perfect ride characteristics.
Status Active
Category Motorcycle
Product Family STX 36 Blackline
Product Type Shock absorber
Brand Indian
Model Scout
Model Years 2015-2022
Type Code S36PR1C1L
Length 293 +6/-4
Rec. Öhlins Oil 01309
Fitted Spring 60281-30 (B)
Mounting Position Rear Twin
STX-technology
Adjustable compression and rebound damping
Dividing piston gas pressurized system (STX36D)
Piggyback gas pressurized system (STX36P)
Fully serviceable and can be rebuilt
Tested and tailor-made to suit each application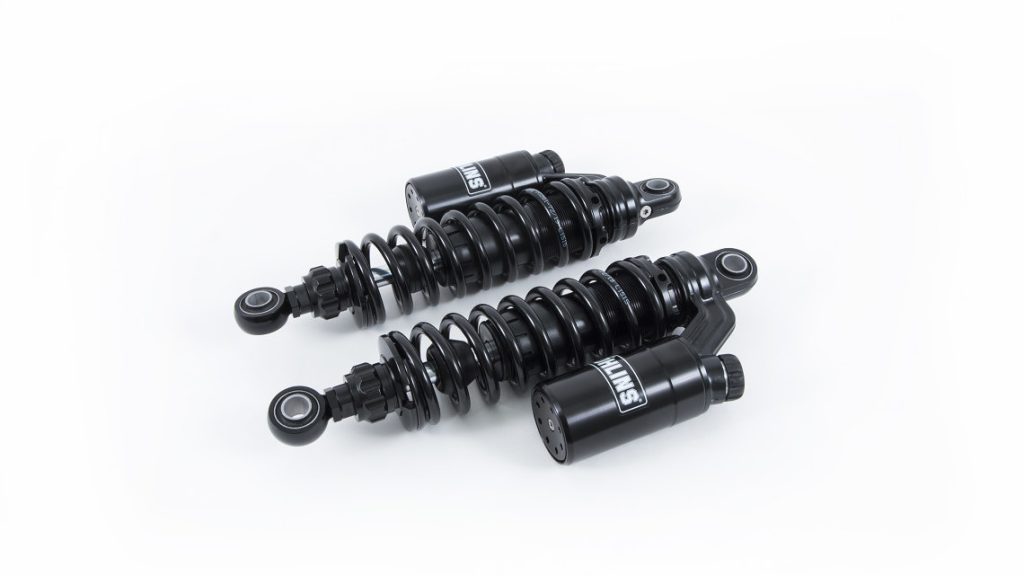 Indian Only Motorcycles is located in Clinton Tn. We opened in 1996 beginning with 
Victory Motorcycles
  and expanded to offer Indian Products and 
Off-road
 products to offer a one stop shop for all your accessory needs. We are a certified
 Cerakote
 Applicator specializing in High Temperature Coatings for exhaust and performance parts.We custom design many parts and accessories. If there is something your looking for not listed on our websites including OEM parts feel free to give our team a call. We ride so we understand!
Ohlins IN124 Indian Motorcycle Scout / Scout Sixty Adjustable Twin Shocks Suspension kit