Description
Ohlins In525 Indian Scout / Scout Sixty Rear Blackline Twin Shocks
Featuring classic Öhlins quality that delivers the performance you need, the STX36 line of suspension is one of the most successful designs of all time.
Now available in black! This emulsion-type shock features easy-to-use pin tool preload adjustment and multiple spring rate options to fine tune your ride..
Fits 2015 – 2022 Indian Scout and Scout Sixty Models
For riders looking for mid-line performance and pricing is the S36DR1L shock, with an internal piston for perfected damping and adjustability for pre-load, ride-height and rebound.
Style: STX36 Blackline
Length: 293mm
Springs: 60281-30 (B)
S36D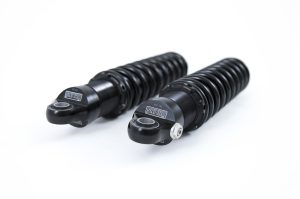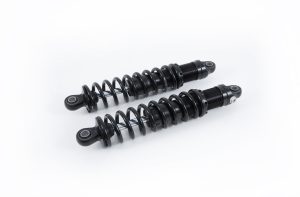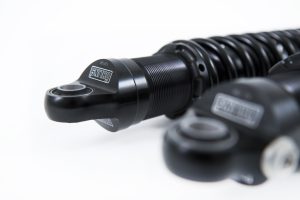 OHLINS STX36 TWIN SHOCK ABSORBER
Developed for bikes with double shock absorber, the ohlins STX36 is perfect for applications on custom bikes.
Compare the shock absorber code shown below with the table below to understand which settings have the following shock absorber
shock absorber S36D
The perfect shock absorber for custom bikes
Suitable for any cruiser to café racer application, STX36 shock absorbers are one of the most successful Ohlins designs of all time.
Features:
Well tested monotube design
Pressurized emulsion system, split piston, clevis or flexible tube
Each application tested and made to measure to satisfy the rider
Designed to improve the comfort and drivability of cruisers
Ohlins In525 Indian Scout / Scout Sixty Rear Blackline Twin Shocks