Description
SCOUT BOBBER LEATHER RETRO SADDLEBAG KIT PANNIER BAGS INCLUDING MOUNTING
SCOUT BOBBER SADDLEBAGS / PANNIER BAGS WITH MOUNTING KIT
These Leather saddlebags – 
11″ x 4 ½" x  11″  (L" x W" x H") – is designed for Indian Scout Bobber.
It will fit the 2018+ Scout Bobber, 2020+ Scout Bobber Sixty and 2019+ Scout Bobber Twenty motorcycles, allowing the turn signals to remain in stock location.
The bags come with a hardware needed to permanently mount the bags to the fender.
The hardware will not work with a detachable backrest.
All of our saddlebags feature quick-release clips behind stainless roller bar buckles for easy opening and closing.
These saddlebags are a timeless classic and feature our trademark Indian Head Nickels.
Indian Head Nickels serve as your proof of authenticity and are distinctive on all of our leather bags.
CUSTOM MOTORCYCLE LEATHER SADDLEBAGS
Made from 10 oz US-sourced leather, our bags will hold up to years of use on your favorite bike. Handling our own leather from beginning to end makes it easy for us to customize the process along the way according to what our customers are looking for!
SADDLEBAG FITMENT
These leather saddlebags will fit the Indian Scout Bobber, 2020+ Scout Bobber Sixty and 2020+ Scout Bobber Twenty. The hardware will not work detachable backrests or luggage racks.
Proudly MADE IN THE USA.
High-Quality 10 oz leather means you get a lot more long-term value out of your motorcycle pannier bags
ABS Plastic reinforced and rubber-backed to prevent sagging and ensure a secure fit to bike.
Every single stress point is hand riveted and sewn with industrial strength nylon, making our bags the toughest on the market
Quick-release access buckles mean decreased wear and easy cinching.
Our Water-resistant treatment helps protect your bag and valuables.
Comes with all the mounting gear you need.
HIGH-QUALITY AMERICAN LEATHER
In addition to being handcrafted right here in the US, all of our leather is produced right here in America as well. All cows are raised in Texas, tanned in Milwaukee, and then finally we use that leather in our Stockton, CA workshop. Fully American. The leather is treated at the tannery to be both UV and water-resistant. This means no fading leather or swelling bags after a rain.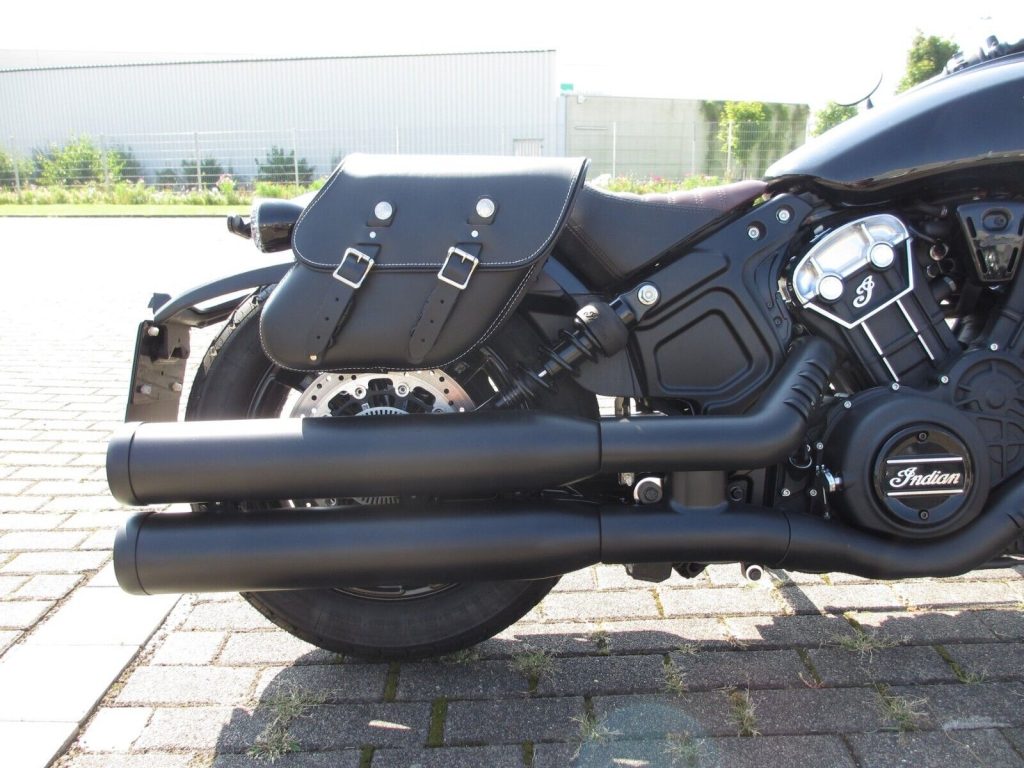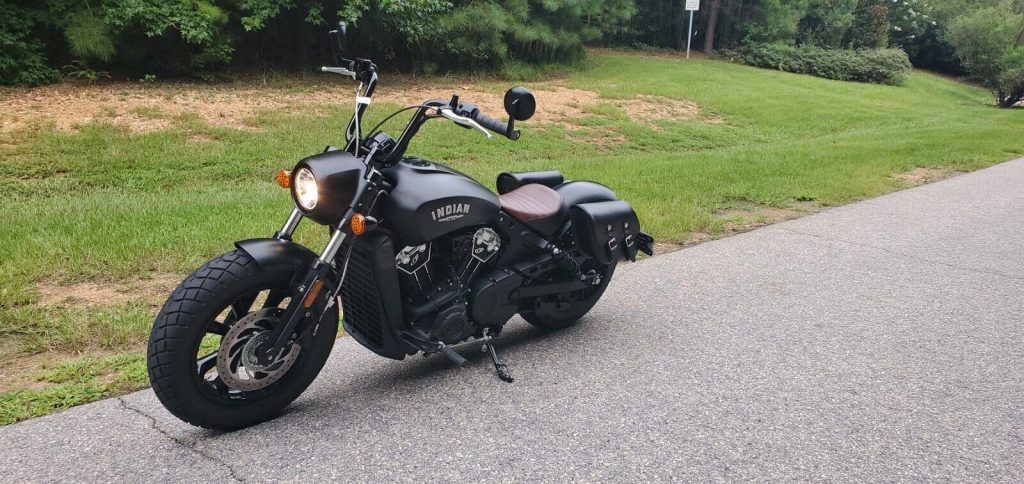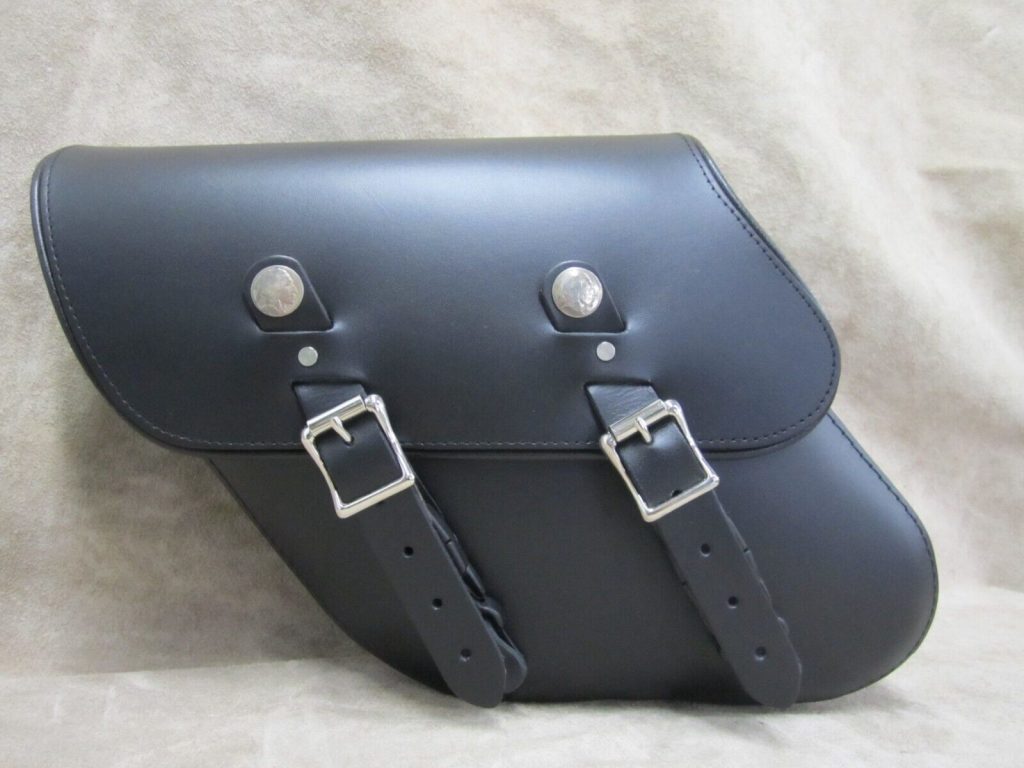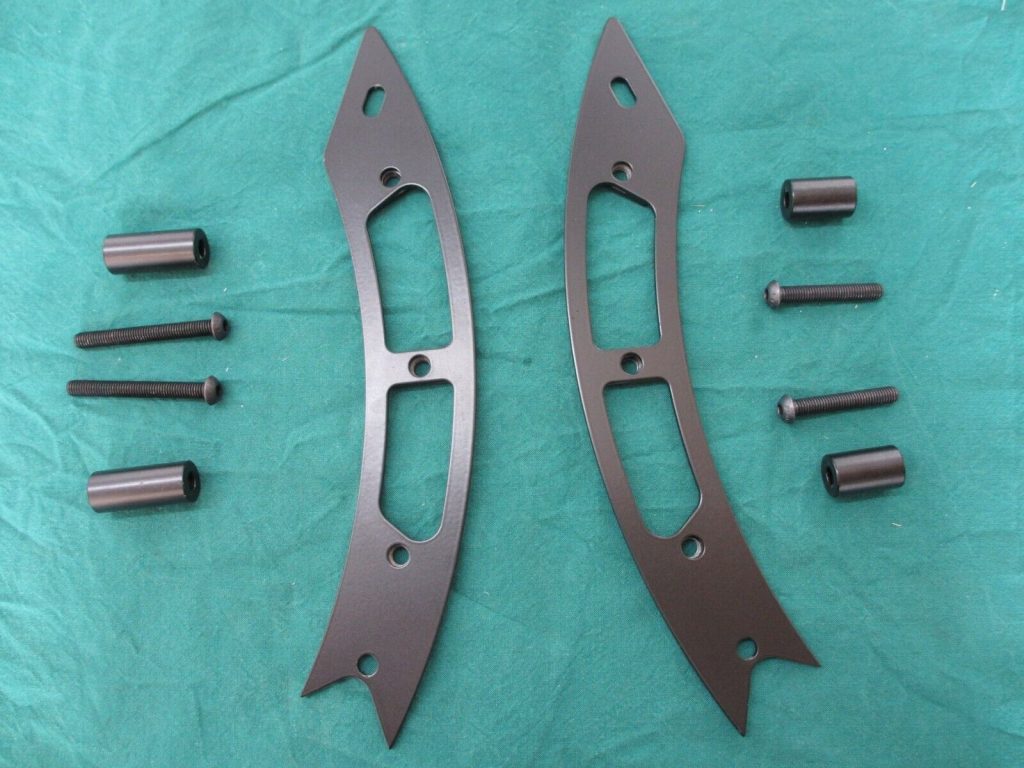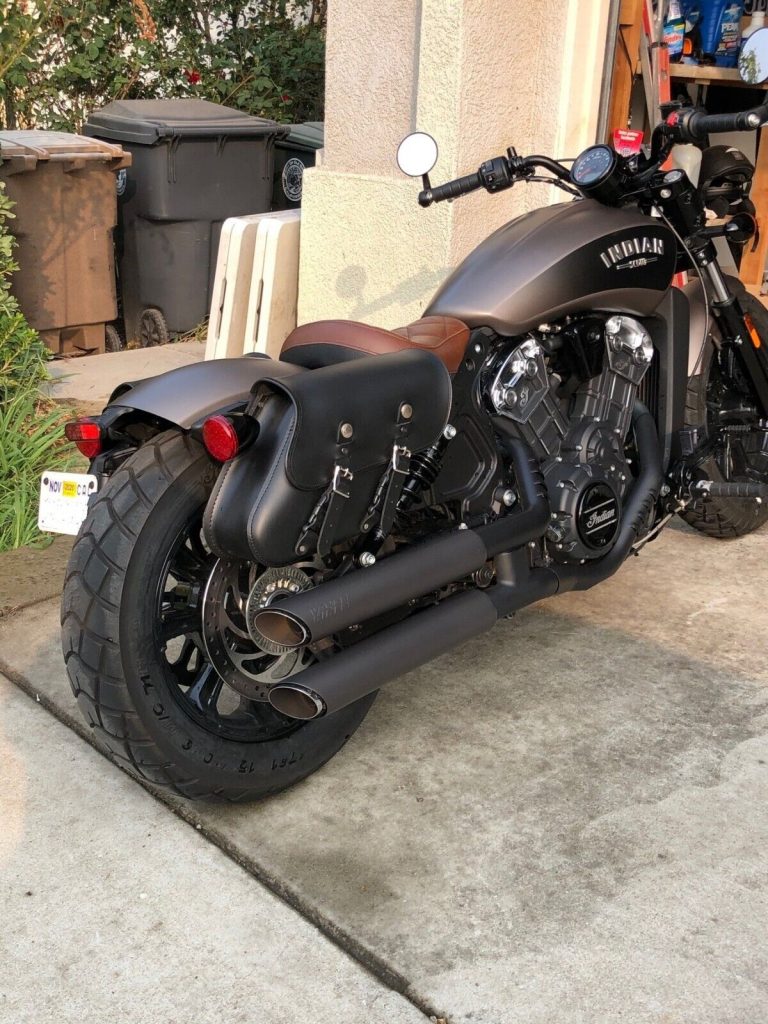 2023

Indian

Scout

Bobber

2023

Indian

Scout

Bobber ABS

2023

Indian

Scout

Bobber Icon

2023

Indian

Scout

Bobber Sixty

2023

Indian

Scout

Bobber Sixty ABS

2023

Indian

Scout

Bobber Twenty

2023

Indian

Scout

Bobber Twenty ABS

2022

Indian

Scout

Bobber

2022

Indian

Scout

Bobber Sixty

2022

Indian

Scout

Bobber Twenty

2021

Indian

Scout

Bobber

2021

Indian

Scout

Bobber Icon

2021

Indian

Scout

Bobber Sixty

2021

Indian

Scout

Bobber Twenty

2020

Indian

Scout

Bobber

2020

Indian

Scout

Bobber Icon

2020

Indian

Scout

Bobber Sixty

2020

Indian

Scout

Bobber Twenty

2019

Indian

Scout

Bobber

2018

Indian

Scout

Bobber
SCOUT BOBBER LEATHER RETRO SADDLEBAG KIT PANNIER BAGS INCLUDING MOUNTING